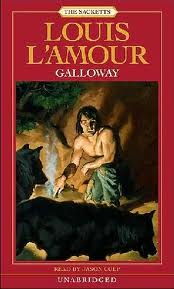 Description
Edit
Trouble was following Flagan Sackett with a vengeance. Captured and tortured by a band of Apaches, he had escaped into the rugged San Juan country, where he would try to stay alive until his brother Galloway could find him, But the brothers were about to find worse trouble ahead. Their plan to establish a ranch angered the Dunn clan, who had decided that the vast range would be theirs alone. Now Galloway and Flagan would face an enemy who killed for sport - but as long as other Sacketts lived, they would not fight alone....
Characters
Edit
Ad blocker interference detected!
Wikia is a free-to-use site that makes money from advertising. We have a modified experience for viewers using ad blockers

Wikia is not accessible if you've made further modifications. Remove the custom ad blocker rule(s) and the page will load as expected.